The Zaky® booth at FiCARE
We are very proud to support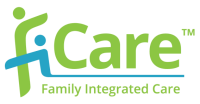 Thank you for stopping by The Zaky® booth!
The Zaky® is for around-the-clock family-integrated care.  It is arguably the best evidence-based system for neuroprotective and developmental care, and kangaroo care / skin to skin contact available in the market.
We wanted to thank all the NHS hospitals that provide care with The Zaky®.  Contact us for pricing, live demo via zoom, or for risk-free trials at intouch@thezaky.com
First and foremost, THANK YOU for the work that you do taking care of moms and newborns (healthy, preemies like mine once was, sick babies) and children in the NICU, PICU, CICU, rehab, oncology, or other pediatric hospital units. You also care for families, teaching them how to care for their babies' safety, comfort, sleep. 
Thank you for taking the time to lean why The Zaky® system is arguably the most effective, safe, natural, nurturing, warm and cost-effective multi-sensory experience for hospitalized babies and their families:
We are engineers, ergonomists, supply chain experts, and former NICU parents, 
and we engineered The Zaky® experience for simplicity and
effectiveness around the clock.  It also streamlines
supply chain (that is why the staff and admin love us too!): 
OUR COMMITMENT:
When The Zaky® is used as recommended by Nurtured by Design:
The Zaky® improves patient safety, pain management, breastfeeding rates, and healthcare outcomes; and reduces the risk of infants' falls and injuries.

The Zaky® reduces the cost of healthcare 
The Zaky® improves the satisfaction of parents, patients, AND staff.
============================================

With The Zaky®, you translate evidence into practice, around the clock,
and for every patient regardless of size, medical condition, and developmental stage.

============================================
Click the logo below to view more information specific for hospitals: 
Antepartum, L&D, C-Section, Post-Partum, NICU, PICU, CICU,
Any Hospital Unit, Home, Anywhere. Unisex.
Babies weighing 1-15 lbs. skin-to-skin or clothed. 
_________________________________________
Evidence-based nurturing hands that significantly improve self-regulation, pain management and sleep. Place the scent of the parents  and u
se in Post-Partum, NICU, PICU, CICU, Any Hospital Unit, 
Home, Daycare, or Anywhere. Unisex.
One universal size and weight. Left and Right Hands. 
_________________________________________
_________________________________________
_________________________________________
_________________________________________
Other useful links:
Where to Buy The Zaky for Hospitals 
Request Risk-Free Trial of The Zaky
The Zaky System: The Zaky ZAK and The Zaky HUG - from delivery to discharge
The Zaky HUG and The Zaky ZAK - Recommendations and Warnings
Every patient is someone's child, and we support nurturing them.  Parents give them love and show them there is a reason to fight. 

Love and scientific knowledge light our way.
Yamile Jackson, PhD, PE, PMP
yamile@thezaky.com
CEO, Nurtured by Design
Family-owned and operated.
Zachary's mom
Member, NICU Parent Network (NPN)
Family Member, Newborn Individualized Developmental Care and Assessment Program (NIDCAP)
Family Member, International Neonatal Consortium (INC)
| | |
| --- | --- |
| Oprah Video (7min) about the story behind The Zaky | The HUFFPOST video (2min) shows The Zaky HUG in the NICU.  |
__________________________________
Our CEO started it on May 15th, 2011, as part of our The Zaky Cares program to raise awareness and increase the practice of kangaroo care.  Hospitals in every continent celebrate this life-saving intervention on Kangaroo Care Day.  Learn more at www.kangaroo.care